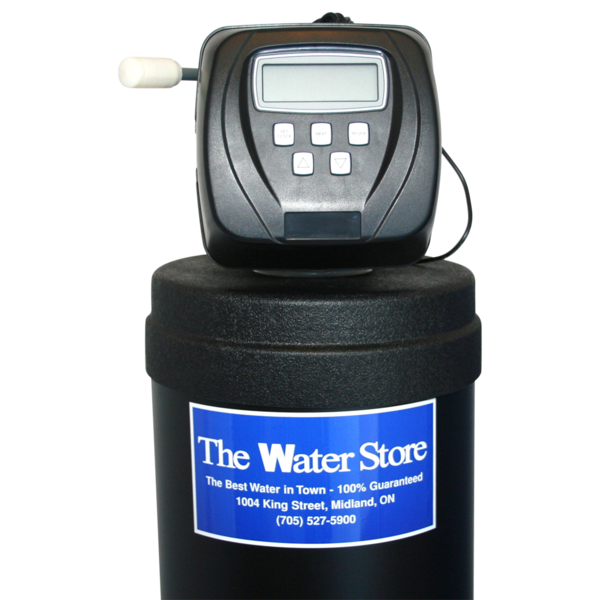 Recent technological advances in water treatment technology have produced a new way of treating moderate amounts of iron in your water. This filter system, known as an FOB, brings many advantages over previous iron removal systems such as full compatibility with constant pressure and jet pumps and they are simpler and easier to maintain. They require no injector to be installed on the line coming from the well, require no "off air" tank for contact time and are usually less expensive than two tank, air injection systems. Be sure to contact your Water Store Group store so they can advise you as to whether this is the right solution for your water treatment challenges.
The FOB filter system uses Birm media to reduce the staining and discolouration associated with iron in water, while also providing a great alternative to messy chemical systems that use chlorine or potassium permanganate. This is a totally chemical FREE system.
The system draws air through its advanced electronic control valve to form an air cap within the top of the media tank. As water passes through, the air cap begins oxidizing the iron, then uses the Birm media to complete the process of precipitating the iron out as a solid which becomes trapped by the Media. As more water passes through the air cap it starts to diminish.
Every three days the FOB automatically backwashes all of the media and the iron, dirt and sediment are flushed from the media and into the drain. Then the air cap is rebuilt before the FOB filter is put back into service to continue to remove iron from your water.
For more great information about water treatment, subscribe!