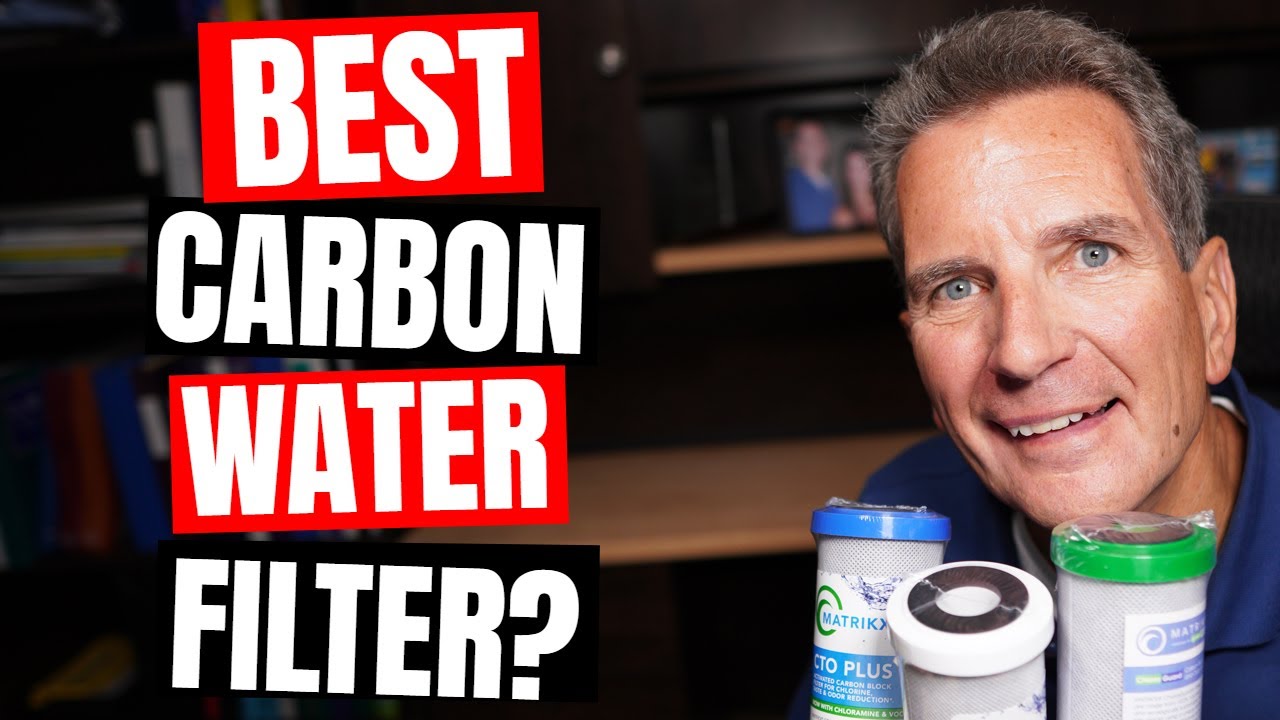 Let's use the carbon filters from KX Matrikx as an example because they have four different carbon filters to choose from. 
Although all

 of their filters remove both Chlorine and Chloramines, only some filters remove VOC's and Lead. Plus, their capacity varies significantly as does pH drop.
Check out the difference between

 each carbon filter type below to help you choose the best one for your needs!


COMPARING KX MATRIKX CARBON WATER FILTERS


1) CTO Filter:When you need a low cost RO filter.
The least costly of these Matrikx Carbon filters is the CTO filter, which is best used in Reverse Osmosis systems and in applications where there wont be much water used or you have concerns about VOC's, lead or Cysts because the RO membrane will remove those.


A CTO filter removes chemicals and odour from your water while improving the taste for your family.
2) CTO Plus Filter: When you want more removal capacity with added VOC removal.
The CTO Plus gives you more than double the capacity of the CTO and also removes Volatile Organic compounds. However, the pressure drop is a little bit more. 
It's the ideal choice for a wide range of residential, food service, commercial and industrial applications.
3) Chloraguard Filter: When you have chloramines in your water instead of chlorine.
The Chloraguard gives you 50% more chlorine removal capacity than the CTO plus and 100% more Chloramine removal. This is the filter you need to use if your municipality uses chloramines for water disinfection or if you are looking for a large capacity chlorine removal filter. 
It can be used in residential and commercial applications, as well as in food service and pre- and post- RO filter systems.
4) PB1 Filter: When lead and cysts are a concern but you can live with the pressure drop.
The PB1 does a great job at chlorine and chloramine removal, as well as VOC's. Plus, add to it lead removal and Cyst removal! But you will lose 12 psi of pressure with this filter and it's 0.5 microns, so you better make sure you have a 1 micron sediment pre filter to maximize filter life. 
The PB1 water filter is effective is in the reduction of bad tastes & odour, and will reduce cysts.

So, which carbon water filter is best for your family?
If you have questions or need help choosing the best water treatment solutions for you and your family, we're here for you! Reach out to us using the contact form on our website here, or call 705-527-5900 and we'll be happy to help point you in the right direction.  
Go here for my next video on water filtration and I'll see you there!