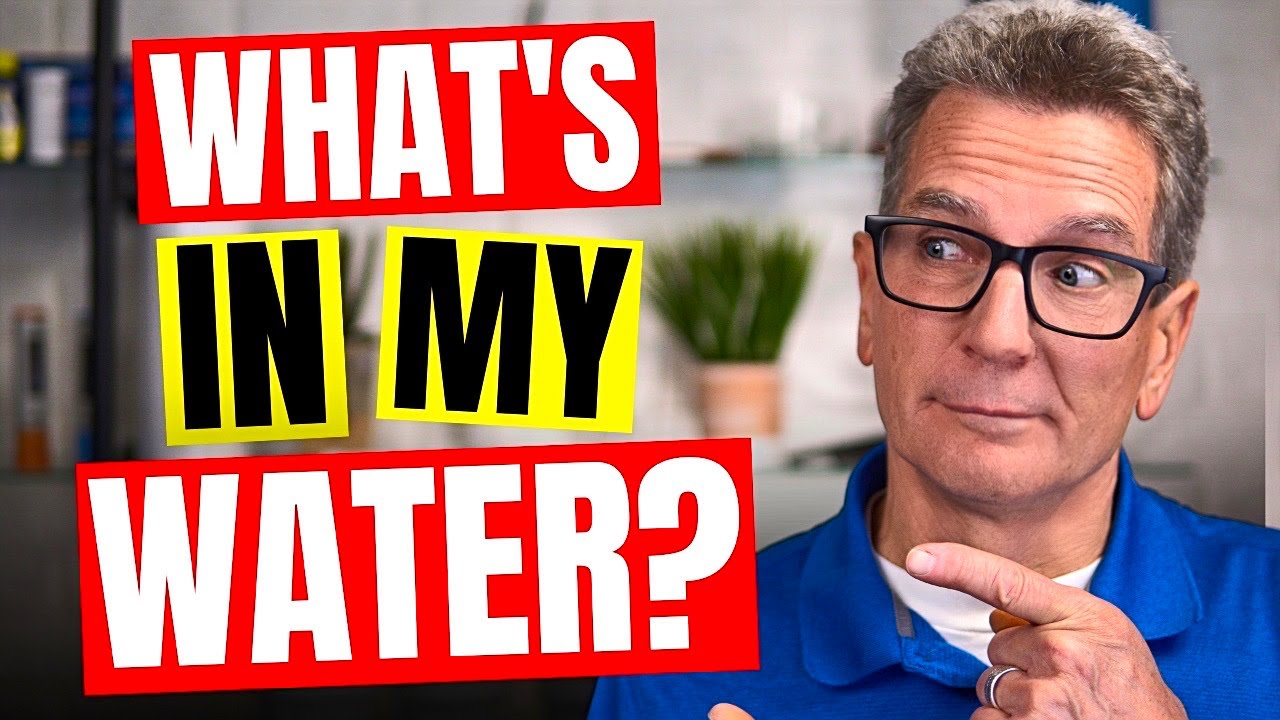 If you want to know exactly how to get accurate test results for your well water, you've come to the right place. I'm Gary the Water Guy, and I'm here to simplify the process of water filtration so you can conquer any water quality issues you may be facing. Today I'll guide you through the entire journey of water testing, from start to finish, ensuring that you get the most reliable results the first time around.
You might be wondering where to go for water testing, which test kit to choose, and how to interpret the results. Don't worry, I've got you covered! In fact, I'll even share my personal experience of sampling the water at my own house for testing purposes. So, sit back, relax, and let's dive right into it!
Make sure you read this entire blog, as I'll be addressing some frequently asked questions that will help you ensure you're sampling your water correctly. Plus, I'll provide valuable insights into what a complete well water filtration system entails. With some helpful guidance and expertise, you'll have all the information you need to make informed decisions about your water quality. Let's begin!
Essential City Water Test: Is this the right test for you?
If you're looking for basic water quality testing for your home, building, or facility served by a water utility, visit https://mytapscore.com/ and grab yourself an Essential City Water Test.  It has everything you need to sample your water!
At MyTapScore.com, they offer free shipping of the test kit both ways and have a number of tests for every situation with super easy-to-follow instructions. Also, they use a network of labs, so your shipping label is customized to your location and test kit for optimal speedy service. 
When you visit their website, you might first see a popup where you will want to select your country. Then you'll need to select your water source. Since we're doing well water, I'll choose that. 
As you can imagine, the more complex the test, the more it costs. But unless you have a truly unique situation, you really just need to know the following essentials about your water to fix your water quality and protect your family. Here's the water test results you need to know:
TDS or Total Dissolved Solids
Bacteria Content
Fertilizers
Iron
Arsenic
Hardness
Manganese
Hydrogen Sulphide
So most likely, you'll start with the Essential Water Test, as I did.
Since Tannins are common in my area, although we don't have that telltale weak tea color that might indicate tannins are present, I am going to show you a tannin test that is not included in the Essential Water Test. But I've ordered one as an extra, so you'll know the procedure for that one, too!
CHOOSING THE BEST WATER TEST KIT FOR YOU: MISTAKES NOT TO MAKE!
Mistake #1 
Choosing blindly! Make sure you check out the list of what each test includes to make sure what you're looking to have your water tested for is included in the test kit you purchase.
Mistake #2 
Choosing trendy contaminants over the core kits. The core kits were designed with contaminant prevalence, health risks and budget in mind. 
Keep in mind that from time to time people get really concerned over single contaminants (like Glyphosate) or categories (like Pharmaceuticals) instead of looking at the big picture. Just because something is showing up in your newsfeed doesn't mean it's in YOUR water. 
Mistake #3 
Not reaching out to the SimpleLab team if you're unsure before ordering. Their customer service team is world-class; if you're confused, they can help identify the right kit for you BEFORE you order. Keep in mind, for 9 out of 10 customers
it's one of the core kits.
Mistake #4 
Not reading the kit instructions in full before you begin and, therefore, not freezing the
freezer pack at least 6 hours before you begin!
Mistake #5
Not washing your hands properly with soap. Be sure to thoroughly wash your hands to ensure no bacteria is introduced to the test that would skew results.
Mistake #6
Not filling the container to the proper level. Be sure not to overfill though either!
Mistake #7
Not reading the instructions. Do it correctly the first time!
HOW TO PERFORM AN AT-HOME WATER QUALITY TEST LIKE A PRO
Step 1: Plan Ahead 
Create your SimpleLab Account at

gosimplelab.com/signup

. Read your welcome email and make a note of your water kit ID.
Then read the kit instructions entirely so you know how to plan ahead and what you need to do before getting started — like freezing the cooler pack and washing your hands thoroughly!
You'll also want to flush out your pressure tank ahead of time and ensure your work area is super clean before you begin. 


Step 2: Sample Collection
Open the first test bottle, ensuring you don't put your fingers inside the bottle or cap, and take your water sample, slowly filling the bottle up to the shoulder of the bottle / fill line. Close the lid tightly and set that bottle aside in the return box. 
Open the second sterile bottle provided, making sure not to contaminate the inside, and slowly fill that bottle up to the fill line with your water sample. Tightly close the lid and set that bottle aside in the return box.
If your test kit includes a hydrogen sulphide test (for that rotten egg smell in your water!), open the test strip, being careful not to touch the strip. Add a water sample to a separate container and hold the strip submerged in your water sample for 20 seconds. Pull out the strip and compare the color on the strip to the colors on the reference chart provided. 
Place your test strip next to the chart color it matches and take a picture of those side-by-side for reference. 
Step 3: Sample Info 
Complete both of the following:
Sign in to your Account: gosimplelab.com/signin.
Select the Report ID, click Sample Info, and complete all fields.

FAQ: Where can I find my Order # and Report ID?
A: Both are in your Welcome Email.


Complete the paper Sample Information Card and return it with the sample.


Step 4: Shipping to the Lab 
Put everything back into the box: water samples, test strips, etc.
Place the frozen cold pack on the small bottle.
Take the sample to a Canada Post location.
Present the postal worker with the Laboratory Shipping Card.

FAQ: When will my Tap Score Report be ready?
A: Your Tap Score Report will be ready in 3-14 business days, depending on the testing package and your location.
Step 5: Review Your Results 
Once you receive the results, email them to us at info@waterestore.com.
Then complete and submit the Free Water Test Evaluation Form at the bottom of the page linked below so we can make recommendations as to what is needed to fix your water! 
In the meantime, visit the link below to check out a complete well water filtration system overview and I'll see you there!