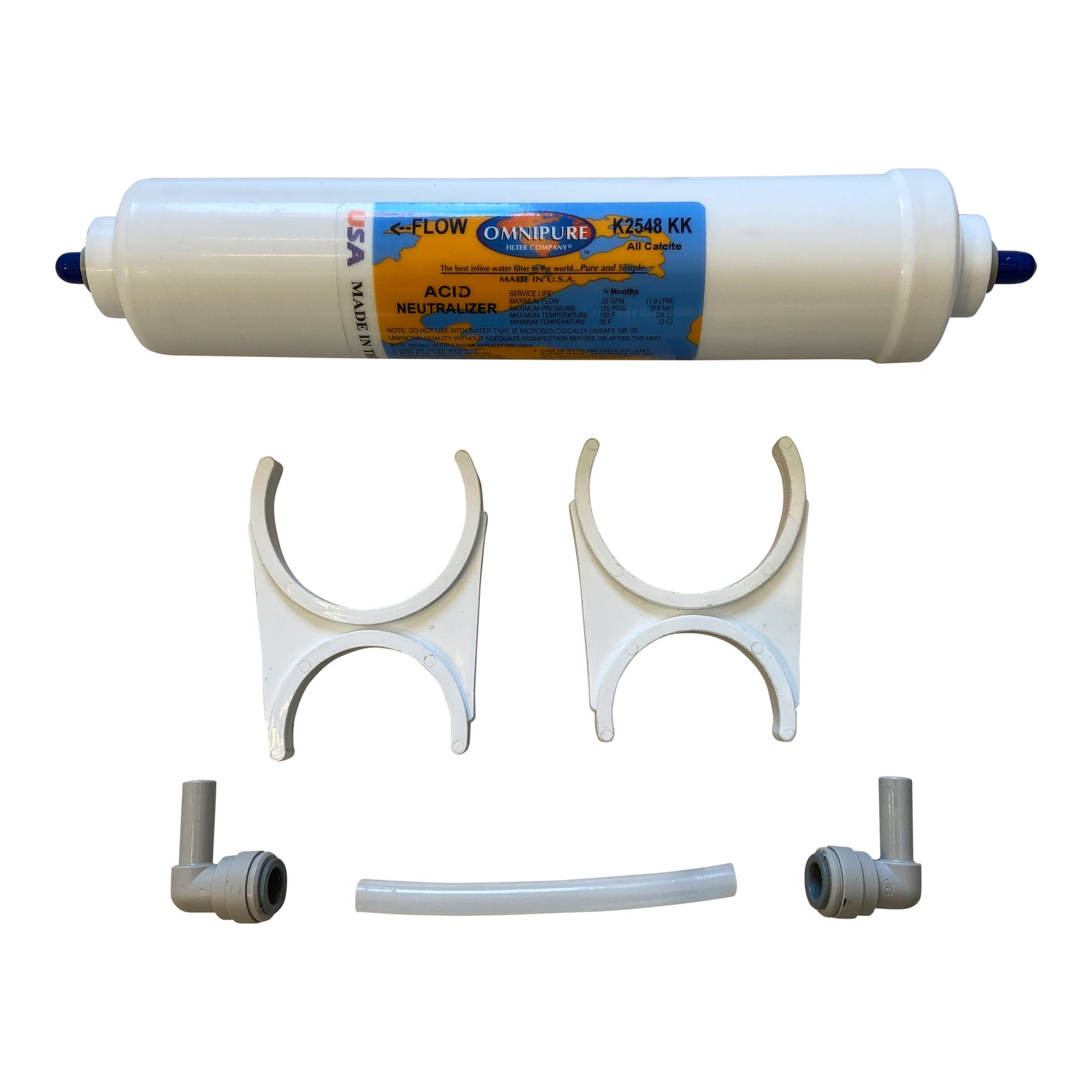 Reverse Osmosis drinking water systems remove about 90% of the mineral content from your drinking water but some families prefer to have water with a higher pH content, to make the water less acidic. You may also prefer to have some of the minerals added back in as calcium instead of the sodium and other minerals you wanted removed by RO. I've put together this Remineralization Kit to make it super easy for you to add remineralization to our great HUM Water Saver 75 Reverse Osmosis drinking water system. It consists of the filter, 2 clips, some tubing and a couple of fittings. Order Kit here https://waterestore.ca/products/hum-water-care-75-reverse-osmosis-remineralization-kit
1) Shut off the water and tank and release the pressure at the faucet.
2) Disconnect the water line going to the faucet. Not sure how? Check out this video on using quick connect fittings https://youtu.be/wh-dwEGORYw
3) Thread fittings into each end of filters being careful to thread the correct filter into each end.
4) Add clips to membrane to hold the remineralization filter in place.
5) Clip in the filter.
6) Slip tubing into the fittings, turn on water and test for leaks.